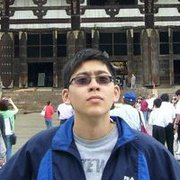 Benno Lee
Rensselaer Polytechnic Institute,
Tetherless World Constellation
Benno is Ph.D. student in the Computer Science Department at Rennselaer Polytechnic Institute. His interests include the Semantic Web and Machine Learning. Benno did his undergraduate work at Rensselaer. He has worked at NASA Langley performing data processing and analysis as well as Pacific Northwest National Laboratory curating data products.